Diversity & Inclusion is over. Stop assuming people's identities and start cultivating intersectional inclusion.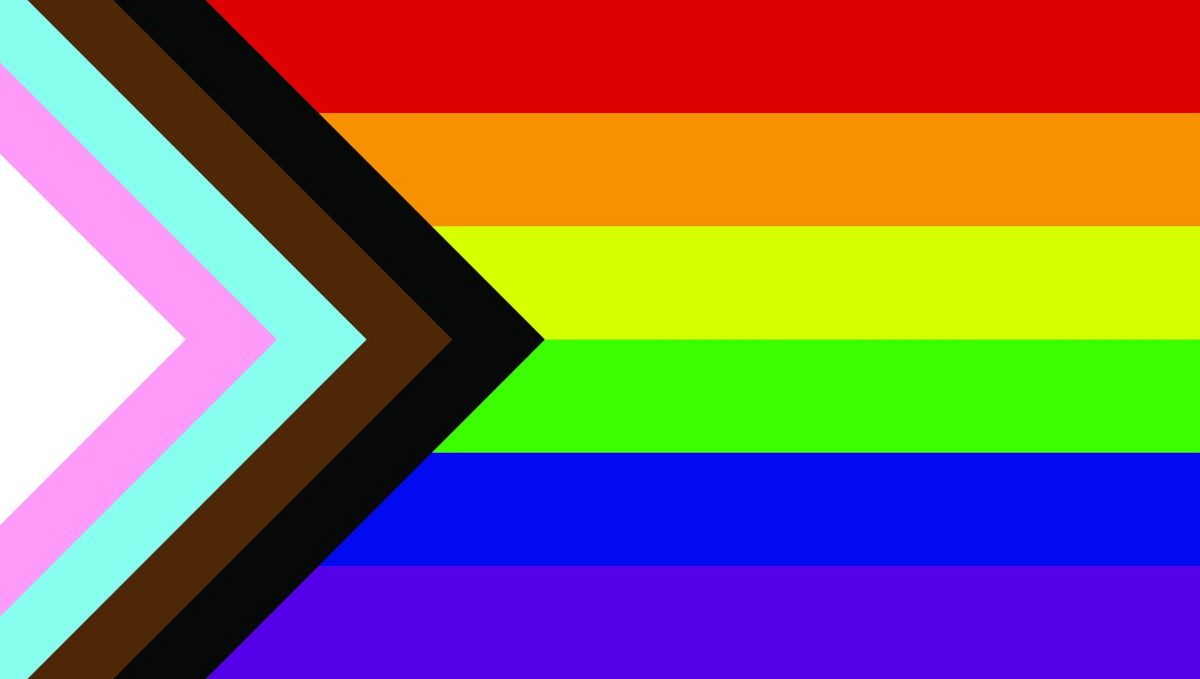 I'm brown skinned, mixed race, I have an Indian name, I was born female and I have a history of mental health issues. I've experienced exclusion and outright discrimination based on all of these things. Some gems from the workplace discrimination back catalogue include;
Having a manager tell me 'you must be really great in an interview to get jobs over your white counterparts'.
Coming back from holiday with a tan and a colleague said 'Oh wow you went such a lovely colour, I thought you would go really Indian brown'.
Having a manager describe me as 'emotional'.
Having a peer tell me I was 'scary'.
Having a manager question the existence of mental health issues and ask me what more I could do to build my resilience in a conversation about being bullied by a colleague.
There are a ton more, but I'll leave those for my memoirs. This isn't a piece about discrimination at work per se, but that is a good jumping off point. These things are parts of my identity, and identity is what has been on my mind lately and led me to writing this piece.
In the last year, I have had two huge realisations about who I am. The first of these insights came during a therapy session in October 2020. I was talking to my therapist and I cannot - for the life of me - remember what I was saying, but what they said rang through my ears like a foghorn.
'You've never struck me as being within the gender binary'.
Mic drop. (OK, I added the mic drop, they didn't do that).
But it was a mic drop moment for me. Wave after wave of realisation hit me, each one bringing a cacophony of understanding, clarity, shock and overwhelm. It's worth noting here that over the four years I have been seeing my therapist, they have shared an insight about myself that I haven't already mentioned to them only once or twice. What I realise now is that when this has happened, I have already said it to them in myriad ways by the time they share what they think. So really they are just reflecting back my own thoughts and feelings in a more direct, succinct way, because I haven't managed to distil it myself, and that is part of what I am paying them for. I am specifically sharing this for any people reading this that may take issue with my therapist telling me I was non-binary - they didn't.
The second profound moment of self-understanding came two days after my 34th birthday. I was sitting in my parents' garden with my mum and sister, soaking in glorious sunshine. On the outside I appeared calm and happy, but inside I was in knots of social anxiety, the result of a weekend in London surrounded by people, and the expectation of reaction and interaction far above anything I had experienced in the previous months of lockdown and quiet living. My mum gave me a birthday present - it was a dress. In the weeks before this, she had reached out to me through text, WhatsApp and a phone call, to find out what size I was. To my surprise when I looked down at the label, the dress was the wrong size - one size too big. I said as much. I was so confused. I had been so clear, how had this gone wrong? I don't understand!
What happened next was this. My reaction was interpreted as disgust at the idea of being the next size up. We had a conversation about how society has brainwashed us into thinking we are never good enough, never enough. And that no matter what size we are, we will always feel it isn't good enough if we don't do the work in therapy to accept ourselves. Great chat - but completely not what my reaction was about, so I went on to explain. 'My reaction was not emotional - it was confusion, it was like a computation that had gone wrong, I just didn't understand it'. To which my sister said:
'Have you ever wondered if you are on the spectrum?'
I replied: 'yes, I have thought about it, why?'
My sister: 'I have thought it for years'.
MIC DROP. (She didn't have a mic, she had a glass of fizz, which she was not going to drop under any circumstances!)
Worth adding some context here - my sister is studying for a Masters in Psychodynamic Therapy and I am studying for an MSc in Neuroscience. We talk about neurodiversity and mental health a lot, from a place of curiosity and academic knowledge. I feel this is important to say here because there are many misconceptions about how Autism Spectrum Disorder/Condition presents and this statement wouldn't have had the same impact on me had it come from a source who a) didn't know anything about ASD/ASC and b) didn't know anything about me. Over the next few weeks I consumed literature on ASD and had penny drop after penny drop moment. Currently I am reading a fabulous book called Spectrum Women, a collection of stories from women with autism, and it feels like a huge hug. Like coming home. (For anyone who is now confused as to why I am reading a book about women with Autism when I identify as non-binary, I have experienced most of my life being perceived as 'girl/female/woman' by everyone else, and often by myself, so this book speaks to my own inner experience as well as how I have been treated and perceived by the world. My identity undoubtedly and inextricably includes 'Woman.')
Looking back on the moment in the garden I realise now that I was most distressed at being misunderstood after trying so hard to be understood. Feeling misunderstood is something I am very familiar with, and have since learned that it is a very common feeling among autistic people.
Having discovered these two huge things about myself, I wanted to see if there was any connection between them. I quickly ran into unhelpful and dangerous headlines such as;
'Are non-binary people actually just autistic?'.
Headlines like this are unhelpful because they create a false dichotomy - suggesting that autism could somehow masquerade as having a non-conforming gender. It's like asking if people who drink orange juice are actually just deficient in vitamin C - it makes no sense, you can be/have/do both or neither, just because there is a connection between orange juice and vitamin C deficiency, doesn't mean that the two things are the same. The dangerous part is that it suggests a possibility that gender identity diversity doesn't really exist, which directly contradicts the lived experience of a whole community of people and paves the way for transphobia, abuse and discrimination.
I also found some incredibly helpful and enlightening information written by neurodiverse people who identify as non-binary or genderfluid (the latter is actually a much more snug fit for me I have recently realised - I don't feel like I am non-binary, I feel like I move between, through, across the gender spectrum dependent on lots of other factors - it's a lot of fun!). Increasingly it's becoming clear to me that reading things written by neurotypical people about ASD/ASC, or straight, cis people about being queer, is exactly like reading what white authors think about racism. Distracting and unhelpful at best, damaging and dangerous at worst - unless directly supporting, echoing and lifting up the points of view of members of the community they are talking about (true allyship). One cannot write authentically about an experience they have never had - a truth that many of us find hard to swallow, but when we find a way to do so, we transform the way we can show up for each other. Dr Wenn Lawson, autistic advocate, researcher, and psychologist, said:
"The non-autistic world is governed by social and traditional expectations, but we may not notice these or fail to see them as important. This frees us up to connect more readily with our true gender."
This was one of the most resonant things I have ever read in my entire life. I don't feel bound by social or traditional expectations in my thoughts. That's another interesting thing about autism. So much literature on ASD/ASC focuses on behaviour, and in those most studied forms of autism - behaviour is all that can be observed as the autistic person cannot communicate how they think or feel. In other experiences of autism, in my experience of autism, I am controlling my behaviour. You can't necessarily watch me and make an assessment. I choose what you see and don't see. So if you look at my behaviours on the whole - I look neurotypical, cis and straight. I present as female and I am misgendered by strangers every day of my life.
But my thoughts, my thoughts are neurodiverse, bizarre, weird, wacky, strange, trans and pan and queer oh my. And fabulous, by the way. Queer is another identity that fits me like a really comfy jumper! It speaks to my gender, my sexuality and my general feeling of belonging - I've known I was bisexual since my early twenties and this latest realisation about my gender has given me a deeper understanding of that too.
You cannot see my autism.
You cannot see my queerness.
And I don't owe anyone demonstrations of either - my identity is not a performance, it is who I am, how I feel and how I think.
Humans label and judge, we haven't evolved in 30,000 years but the world around us has moved on so much. We have to simplify our lives to stay well, the decline in mental health we are seeing in relation to information overload is real. But we are really bad at choosing what we should simplify and what we shouldn't. Do simplify your choices of breakfast, the clothes you wear, the channels through which you communicate (I cannot do 7 different types of communication and stay well), the number of social media sites you interact with, the number of people you try to keep up meaningful friendships with. Don't simplify the human experience. It is far more nuanced than any labelling system will ever capture, and it is that diversity that makes us extraordinarily beautiful and interesting creatures, and makes the work we do together (whether professional or otherwise) so brilliant and awe-inspiring.
So let's revisit that list of things about me; I'm brown skinned, mixed-race, I was born female, I have a history of mental health issues, I'm genderfluid, queer and I have ASD (I refer to it as ASD because I am take comfort in using the medical name that is clinically recognised, it's a personal choice and by no means equates to me believing that autism means I or anyone else is 'disordered').
My labels, my identities, they are intersectional. So exactly which box should I be ticking in that cut and paste customer/employee/patient diversity questionnaire?
Ahhhh, other.
That lazy word. That box that tells me I am not worth your understanding. It's dehumanising. It implies that I'm not worth your thought and consideration. I am not relevant to your work. I don't even exist in your world. I am 'Other'.
When I went to get my second covid jab a few months ago (Thank you NHS you absolute beauties) the person checking me in assumed my ethnicity. I can now tell from context that they were looking at a screen with a list of ethnicities and guessing which one I 'was' - but this information wasn't shared, they simply said;
'White British?'
Me: ... err no…
Them: 'White, other?'...
Me: err no…
Them: 'sorry, with the masks on, it's really hard to make an educated guess…'
Me: … … ...
Let's unpack that.

What made them think me removing my mask would make them better educated?
Why were they trying to guess something about me that they could have just asked me?
Why am I, the person we are talking about, not being consulted about how I identify?
Who are they to know more about me, than me?
We need to stop assuming people's identities.
People are here, in front of us and they can communicate their identities to us if they a) are legally obligated to do so or b) don't have to tell us but feel safe enough to do so because we've created an environment where their identities are welcome. Identity is not a tick box. It is not one thing. And when it comes to someone else's identity, we are not educated until they educate us.
Important to note here that this experience, and many others in my life, has shown me that I am 'white-passing' - and this brings a level of privilege that it's really important I acknowledge, as well as a bunch of pain around how my 'white self' is seen and heard and respected over my mixed, brown self. Privilege is also intersectional. I think about it as having keys to open doors. I have the 'white-passing' key, the 'middle-class' key, the 'educated' key. These all interact with the hurt, discrimination and withheld opportunities that come along with my brownness, my indianness, my female-presentingness, my non-redbrick university, non-private school education, my East-London/Essex twang and lots of other things I couldn't cover here. This is what intersectionality is - the connecting web of systems of discrimination, disadvantage and privilege - it is complex and complicated, and there is no box, on any form, anywhere, that will make it neat and simple.
So what is my point?
These events of people assuming our identities are exhausting and traumatising.
They are also not inevitable.
As leaders of businesses we cannot control how people experience the world, but we can do a whole lot more to change how they experience work. Every moment that people have to show up for work and experience 'othering', is a moment that takes away from their humanity.
In 2021, it's just not good enough.
And what can you do about it?
I'm one of the lucky ones. I work in an amazing company where I feel welcome and supported to be me, my whole self, pretty much all of the time (nothing is perfect). But there is privilege in that too. I had the privilege to choose my company, to say no to jobs that wouldn't give me this, to know that I had got to a point in my career where people care enough about what I have to say that I can stop worrying so much about saying the wrong thing. I have the privilege to be empowered to write this piece that will be publicly supported by the company I work for. So I am going to exercise that privilege and share some ways that we can all do better, for the people who don't have that privilege, and hope that if you are still reading, it means you care too and want to embrace intersectional inclusion (Or if you're actually a hella triggered bigot who's glutton for punishment - hiya!).
Ways you can show up and do better right now;
Have an honest conversation about how well or poorly you are doing at leadership level on intersectional inclusion.
Stop assuming you have an educated understanding of anyone else's identity- you don't. Let people self identify, always.
Role model to normalise - share your pronouns on slack and zoom, talk about discrimination, racism, sexism, ableism, neurodiversity, mental health openly and with vulnerability and humility.
Create safe spaces to listen to your team's lived experiences.
In employee or candidate surveys about identity, delete the box that says other and start asking people to self-identify.
Questions to get the right conversations going;
How will people know that their identities are welcome and wanted when they interact with our employer brand and our recruitment team?
What are my own biases? How do I manage them and prevent them from affecting our hiring/collaboration/career progression?
What does psychological safety look like for our team? How do we ensure we create that and cultivate it throughout all our interactions and processes?
What are the gaps in my own understanding? What do I need to educate myself about?
What training do we need? What training do hiring managers need? What training does leadership need?
What is the culture around inclusion being role modelled by leadership? Is it going to enable success or is it a blocker to success?
What are our company values? Are all people related processes (which is essentially all processes) driven by them? Have we thought about how they interact with intersectional identity?
Questions to get the wrong conversations going;
How do we get more 'insert identity here' into the business?
How do we get our diversity stats up?
What is a good enough percentage of 'insert identity here' to have?
Let's talk to NAME about 'insert identity here' because they are 'insert identity here'
So that's it from me, for now. I am super stoked to see what layer of identity-understanding turning 35 brings. Maybe I'll realise I'm Betty White. That'd be cool.
Asha